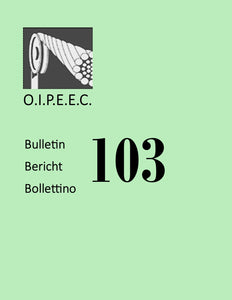 Impact of internal construction friction upon the torsional behaviour of mine wire ropes.
The fact that a steel wire rope is not an altogether elastic or quasi-elastic physical object due to a complex construction and internal interactions is pointed out by many authors who remain in many instances within the frame of an elastic model and still less quantitative assessments of significance of the non-elastic components of the wire rope mechanical properties.
Author(s): Malinovsky, V & Prigoda, A.A.