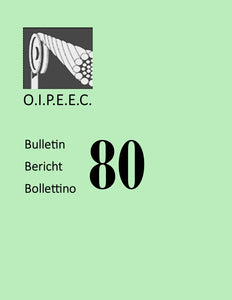 AATS continuous rope condition monitoring
Reaching deeper ore bodies in an economically viable fashion is one of the problems faced by the South African gold industry. One of the major stumbling blocks in very deep single lift shafts is the problem of rope load exceeding acceptable levels. Total rope load is comprised of rope weight; cage weight; payload weight; strain due to acceleration; and, strain due to rope dynamics. ln a study examining the factors influencing very deep hoisting, a number of ways to address the rope load issue were identified, each targeting a specific component of total rope load. These solutions included lighter (e.g. aluminum) conveyances, "stronger" ropes (better strength to weight ratio); and, better winder control systems/strategies (addressing strain due to rope dynamics). Towards the end of the previous decade (late eighties), Elandsrand Gold Mine was selected by Anglo American Corporation as a research site to test new winding technologies and strategies. A project was launched to develop all the tools necessary to operate single-lift winders for ultra-deep shafts. Another way of improving the economic feasibility of very deep shafts is to lower the rope selection factor. ln order to do this safely, much improved safety systems are needed. A continuous rope condition monitor was identified as one of the safety systems necessary to make lowering of rope selection factors feasible. No continuous (or online) rope condition monitoring system was available at the time. As a result, an in-situ rope condition monitor was developed by the then Anglo American Electronics Laboratory, during the early nineties. The aim was to develop a system that could monitor the metallic cross-sectional area of a winding rope at full operating speed. The "Eiandsrand ln-situ Rope Tester'' was developed in 1990, and commissioned towards the end of 1991, as part of the Rope Safety Criteria programme of Anglo American Corporation. Regular rope condition assessment is a legal requirement for operating a gold mine in South Africa. These tests can be up to six months apart, which is adequate under normal operating conditions. However, any sudden damage (e.g. caused by impact), may remain unnoticed for up to six months. Continuous rope condition monitoring has the added advantage of providing an early warning system in the case of unexpected damage to the rope.
Author(s): Venter, H.