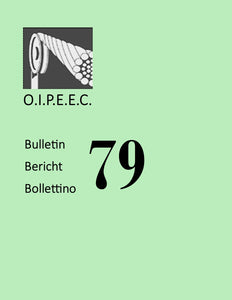 An evaluation of magnetic rope testing instrument defect detection capabilities, particularly in respect of low rotation, multi-layer rope constructions
Comments on "comments" section
 1.1 I agree with Frank Kitzinger and Michel Hamelin's statements that the physics for identifying anomalies using magnetics is similar for all instruments and that the ideal resolution can only be approached and not attained.
1.2 Their statement that only a "bare out/in" of the very substantial wealth of information is reflected in the paper is quite true. The paper is already very long and adding all the details would have been unacceptable. The complete project report may be accessed on the "Safety in Mines Research Advisory Committee" website on http://www.simrac.co.za
 1.3 The question of poor results (bottom of p51) We have ourselves raised many questions regarding the wide ranging and poor results obtained from the project. We do not have any answers, except that our fears have been confirmed that the non-destructive inspection results of multi-layer low rotation ropes with internal broken wires and corroded ropes is not good and needs to be addressed. The very reason for justifying this international project, at great expense to our mines, was to establish whether there was any expert Organization, world wide, which was able to inspect ropes better than the South African inspectors. Practical experience in the South African mining industry over many years has indicated that the condition assessment of corroded ropes and multi-layer low rotation ropes in service is suspect. A literature survey also indicated that the condition assessment of such ropes is VERY difficult. The experiment clearly raises more questions than answers.
Author(s): Dohm, M.