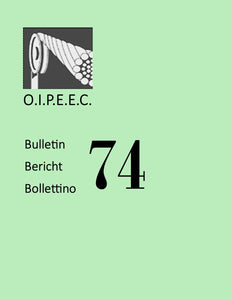 Contribution to the analysis of the results obtained by the wire rope fatigue test machine of the Rome University "La Sapienza"
lt is well known the importance of the duration of fatigue tests of wire ropes; so any improvement, even little, in shortening it, is welcome. The prototype of the test machine constructed in the Department of Mechanics and Aeronautics of "La Sapienza" University of Rome, is mainly conceived in this sense. (Branca et aL 1990, Branca et aL 1992 & 1993)
 Author(s): Ascoli, M., Bellinzona, M.