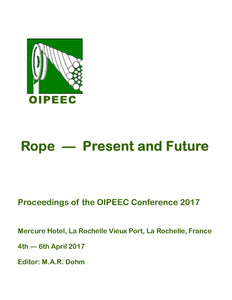 Fibre rope tensile fatigue and its applicability to vessel mooring performance assessment and suitability
With the continued growth in the utilization of high performance fibre ropes, it has become increasingly more important to understand the performance differences inherent in the fibres and rope designs to assure accelerated fatigue testing accurately represents the degradation and failure modes products will face while in service. As these technologies become more broadly accepted, fibre rope fatigue life continues to be a focus of research and inquiry from markets that are both existing users and potential future users. This paper will detail fibre rope fatigue modelling research that was aimed at understanding the most critical performance parameters and the subsequent development of test method(s) that appropriately quantify expected in-service performance. While focusing on tensile fatigue and the related heat generation, the paper will also elaborate on the influence of other factors common to high modulus ropes used in dynamic environments.
Author(s): Mozsgai, G., & Volpenhein, K.