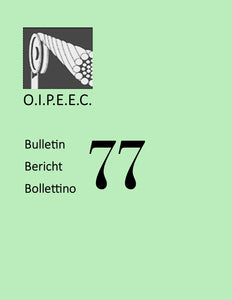 Measurement of lay length in stranded ropes
One condition for the correct functioning of a wire rope is that its lay length lies within the tolerances specified by the manufacturer. In a rope with a lay length that is outside these tolerances, the load distribution between wire layers may be incorrect, as shown in figure 1 (Heller, 1989). Upon dynamic loading of such ropes, premature wire breaks may occur for two main reasons:
 in slackened layers on the outside of the rope wire breaks are caused by excessive deformation 
inside layers may be overstressed and longitudinal tension in the wires may become too high.
Author(s): Oplatka, G. Schwitter, R.