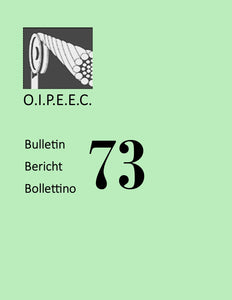 Pittsburgh wire rope research centre
This article has been written to compliment the paper by McKewan (1997) in this edition of the Bulletin. It describes rope testing facilities available at the National Institute for Occupational Safety and Health (NIOSH) research centre. There is some degree of repetition in the content of this article and McKewan's paper, this being a fuller description of the main operating parameters of the test machines. The text (which has been edited) and figures have been taken from work by Miscoe & McKewan (1993), which is a report of testing using these machines and including wire rope fatigue and NDT test results which are not presented here.
 Author(s): Miscoe, A.J., McKewan, W.M., Ridge, I.M.L.