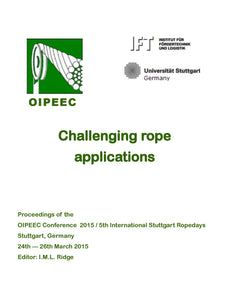 Polymer pulleys and sheaves in rope applications
Since the 70's polymer pulleys and sheaves have been used in rope applications.
The lifting of loads, whether it is an industrial part such as a wind blade or an elevator car for public transportation, has seen many challenges throughout the last two decades. Polymer pulleys and sheaves in rope hoisting applications are exposed to a wide variety of environment, higher loads and speeds.1 Therefore the design and material of today's pulleys and sheaves are challenged and new design methods have to be introduced while new ways to define the materials properties improve their reliability. This article gives an introduction in material and design principles for polymer pulleys and sheaves used in 2 different industries (elevators and cranes).
Author: B. Nussdorfer