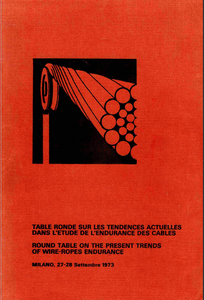 The economically optimal selection of a safety coefficient in constructions of long flexible tensioned members.
Round Table On The Present Trends Of Wire Rope Endurance – Milano 1973
 In the last 100 years of intensive development of ties consisting constructions a strength decrease in the safe coefficient has been observed. This coefficient it is generally understood to be calculated in suspension constructions as a quotient of the tensile strength and the maximal tensile computed in the axial loaded member.
Author: J. HAJDUK