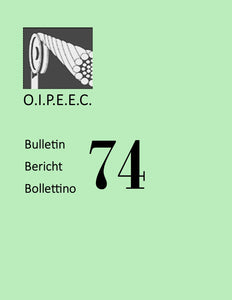 The torsional behaviour of triangular strand ropes for drum winders
The torsional behaviour of Lang's lay triangular strand ropes will probably limit their application in very deep (2500 m- 4000 m) single lift shafts which the South African gold mining industry is planning for the future. These ropes have been used extensively on drum winding systems and it would be of technological and financial benefit if their application could be extended as far as possible. An improved understanding of the mechanisms which may lead to rope instability is however required. A research project was initiated in 1994 to investigate the torsional behaviour of wire ropes for drum winders, the results of which are summarised in this paper.
 Author(s): Rebel, G.