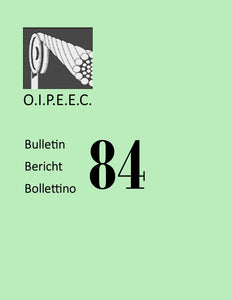 Wire rope endurance in mining installations for very deep shafts
The wire rope endurance for mining installations with drum winders can be calculated if the wire rope is wound only in one layer on the drum. The loading sequence with its elements and the operating tensile forces will be presented for installations with tower-mounted drum winders. As an example, the wire rope endurance will be calculated up to very great hoisting depths. A simple non-rotating spiral round strand rope is used for this. lt is easy to exceed the endurance of these standard ropes by using special wire ropes.
 Author(s): Feyrer, K.